Exporting YouTube comments can be done within minutes, often seconds. If you are planning to scrape all comments of one or more videos, the Coberry tool can help you get the task done intuitively, without technical hurdles.
Why Download All Comments
According to the users we've spoken to, there are various reasons why downloading all comments of a YouTube video can save your time:
You may be running a contest and want to choose a random winner for giveaways.
Explore and analyze comment data in CSV with a spreadsheet software.

Check timestamps to find out when your audience is active. A graph within Coberry's dashboard visually shows you the activity at each hour of the day.
Identify top commenters and fans on YouTube channels.

Save and backup comments before deleting your video.

Conduct sentiment analysis on comments with like counts.

How to Export to Excel
Comments can be exported in CSV and you can open the file in Excel for further data analysis. Since YouTube does not provide a built-in functionality to export video comments, users search for third-party solutions like Coberry to fulfill this task.
1. Create an account on Coberry
Sign up with your email address to create a free account. We don't ask you for any other personal details. You must provide a valid email address as it needs to be confirmed.
2. Initiate a new export
Once logged in your dashboard, click the Add Asset button. A dialog appears in which you can paste the URL to a YouTube video.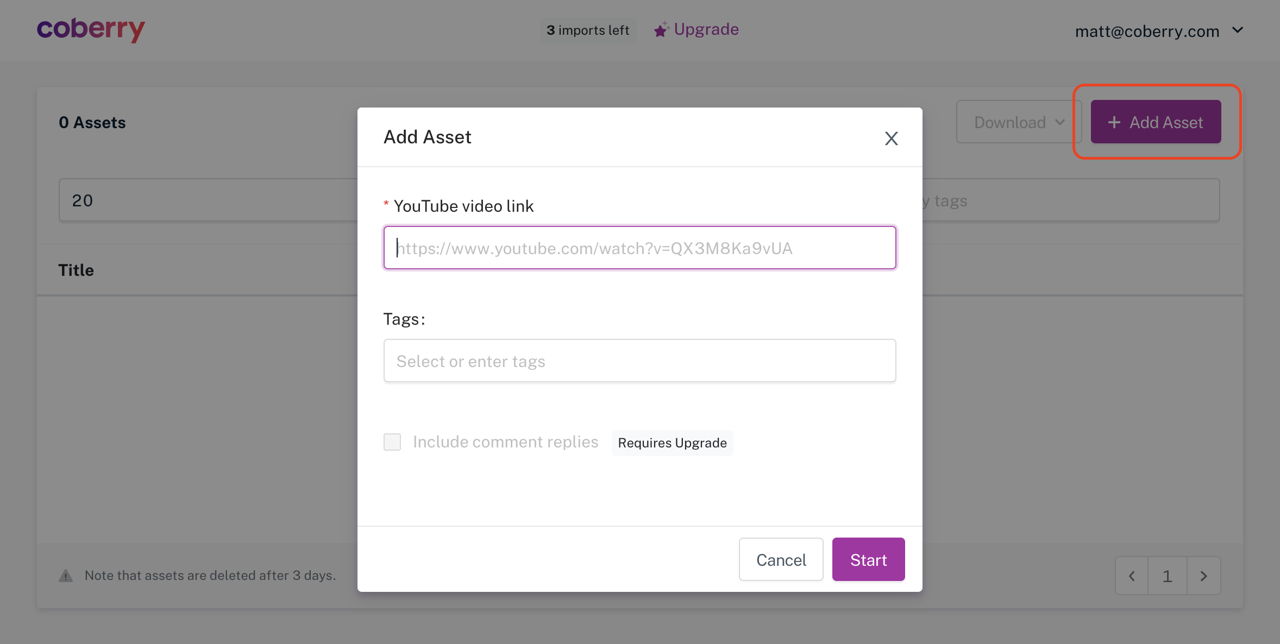 Depending on the popularity of the video, the export process may take a while to complete. A few hundred comments should finish within a few seconds, but it can easily last a few minutes if a video has tens of thousands of comments.
You'll be redirected to the asset's page. We call a YouTube video an asset.
3. Download all comments
You can apply basic filters on the exported comments such as sorting by their number of likes or filtering comments by keyword.
If you wish to perform more complex analysis, you can download all comments as CSV file by pressing the Download button.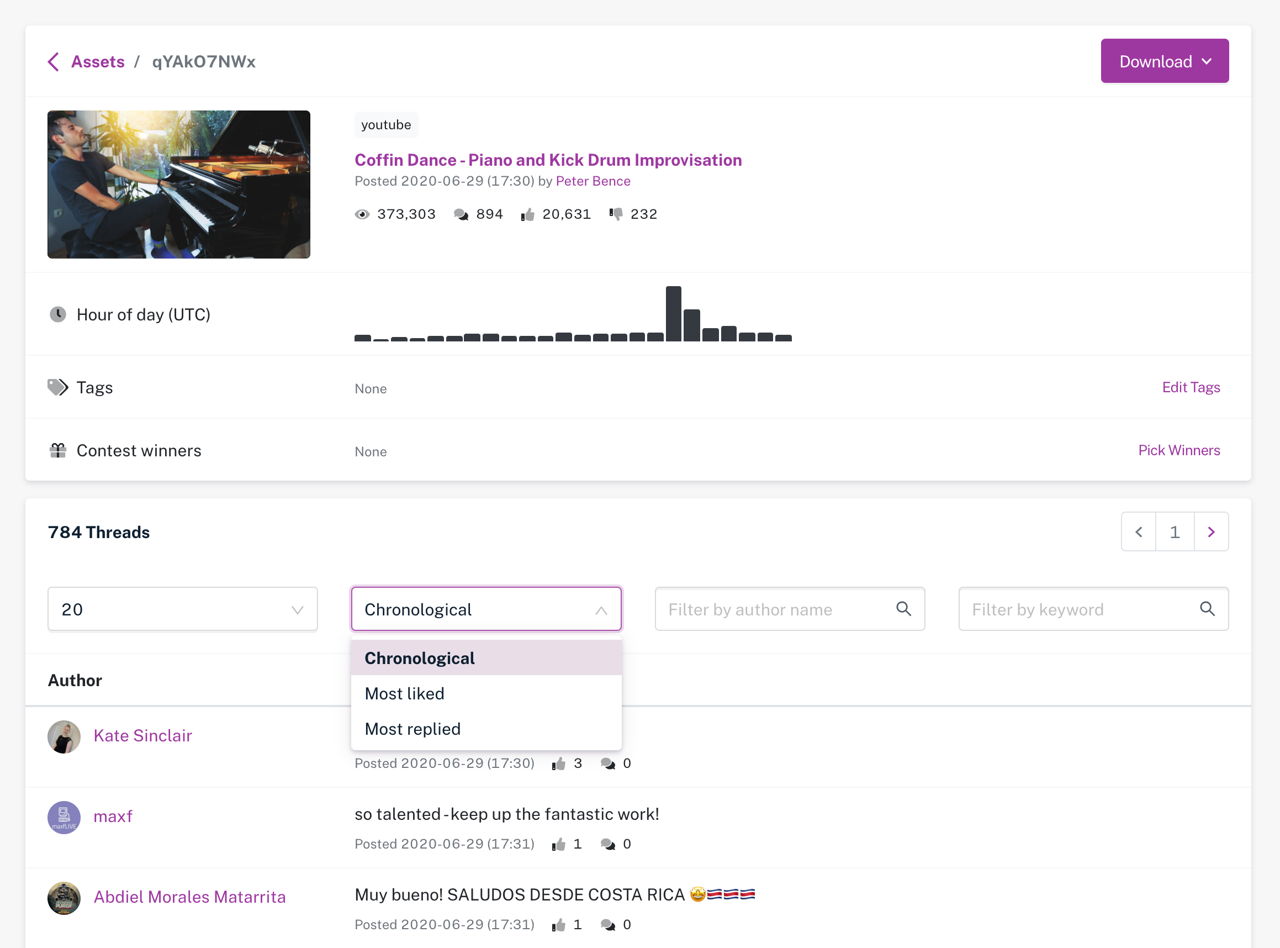 Conclusion
We hope that this tutorial helped you to get the data you were looking to retrieve.
We're frequently enhancing Coberry to automate tedious tasks of our users. Please write to us at team@coberry.com anytime to propose new features. It will eventually help other users.